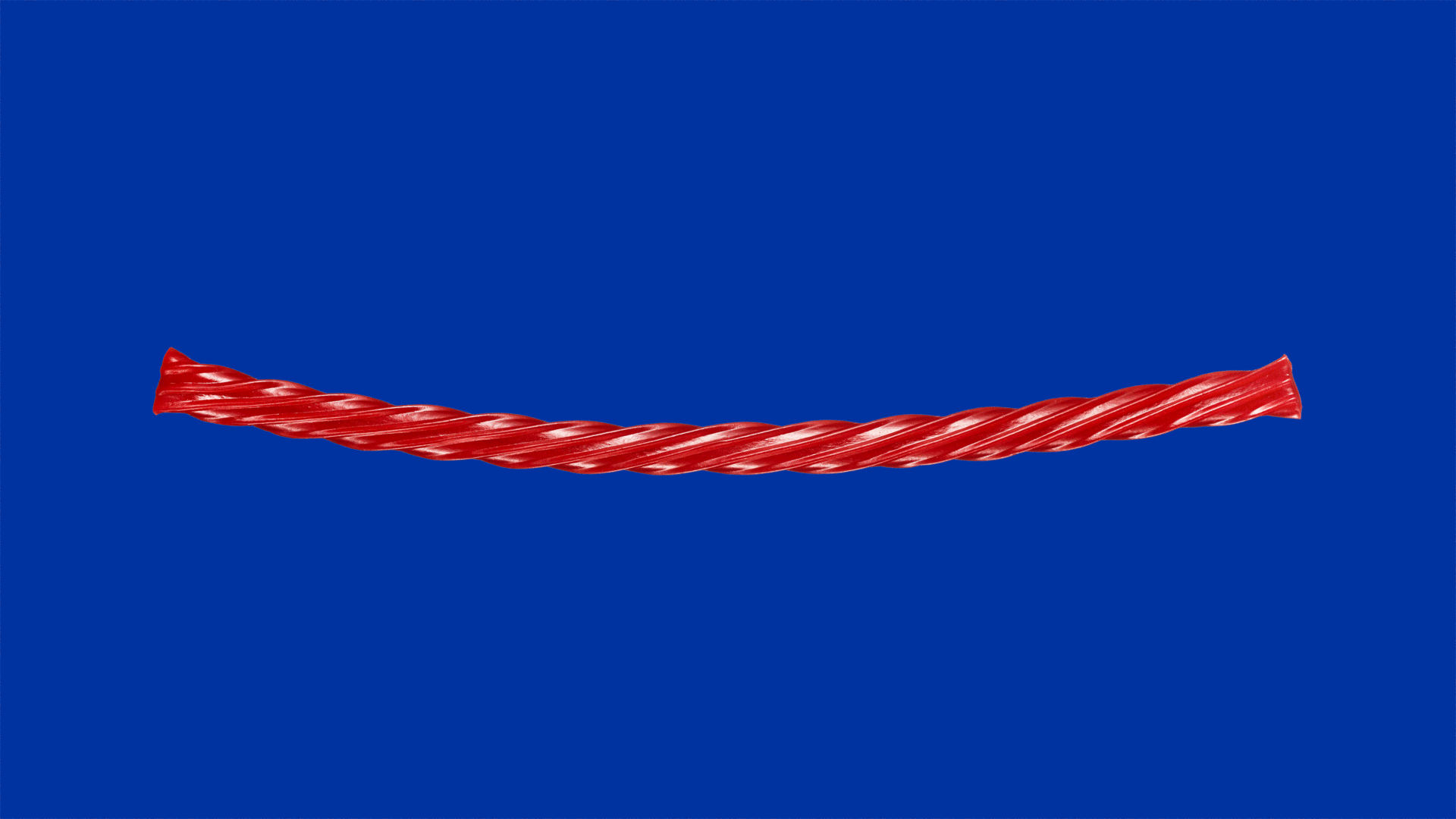 Our Twizzlers campaign,
Chew on It,
focuses on how chewing Twizzlers helps you focus and think through any questions that come your way—literally positioning it as food for thought.
And there are some questions that deserve to be chewed on more than others though: "What is the meaning of life?", "How did we end up here?", "What is the missing link?"—but there's one question more enigmatic than all: "Are Twizzlers still Twizzlers without their twists?"
So we created Izzlers, deliciously twist-free Twizzlers.
Some critics answered, "Yes! These Izzlers feature the same strawberry flavor taste we know and love." Deconstructionists disagreed saying, "The word 'Twizzler' is dependent on the twist. Without the twist, a Twizzler is not really a Twizzler." And one guy on Instagram said "Tried 'em. so good. Perfect straws."
Alas, we may never know the true answer whether Izzlers are Twizzlers or not, but what we do know is they sure are a delicious treat for you to chew on while you're chewing on that question.
My role was Associate Creative Director and Design Director.
Initial team
Chief Creative Officer: Neil Heymann
Group Creative Director: Brandon Pierce
Senior Copywiter: Dan Litzow
Lauch team
Senior Copywiter: Dan Litzow
Executive Creative Director: Ray Del Salvio
Creative Director: Ryan Raab
Bonus Trivia: My nine year old son came up with the name.