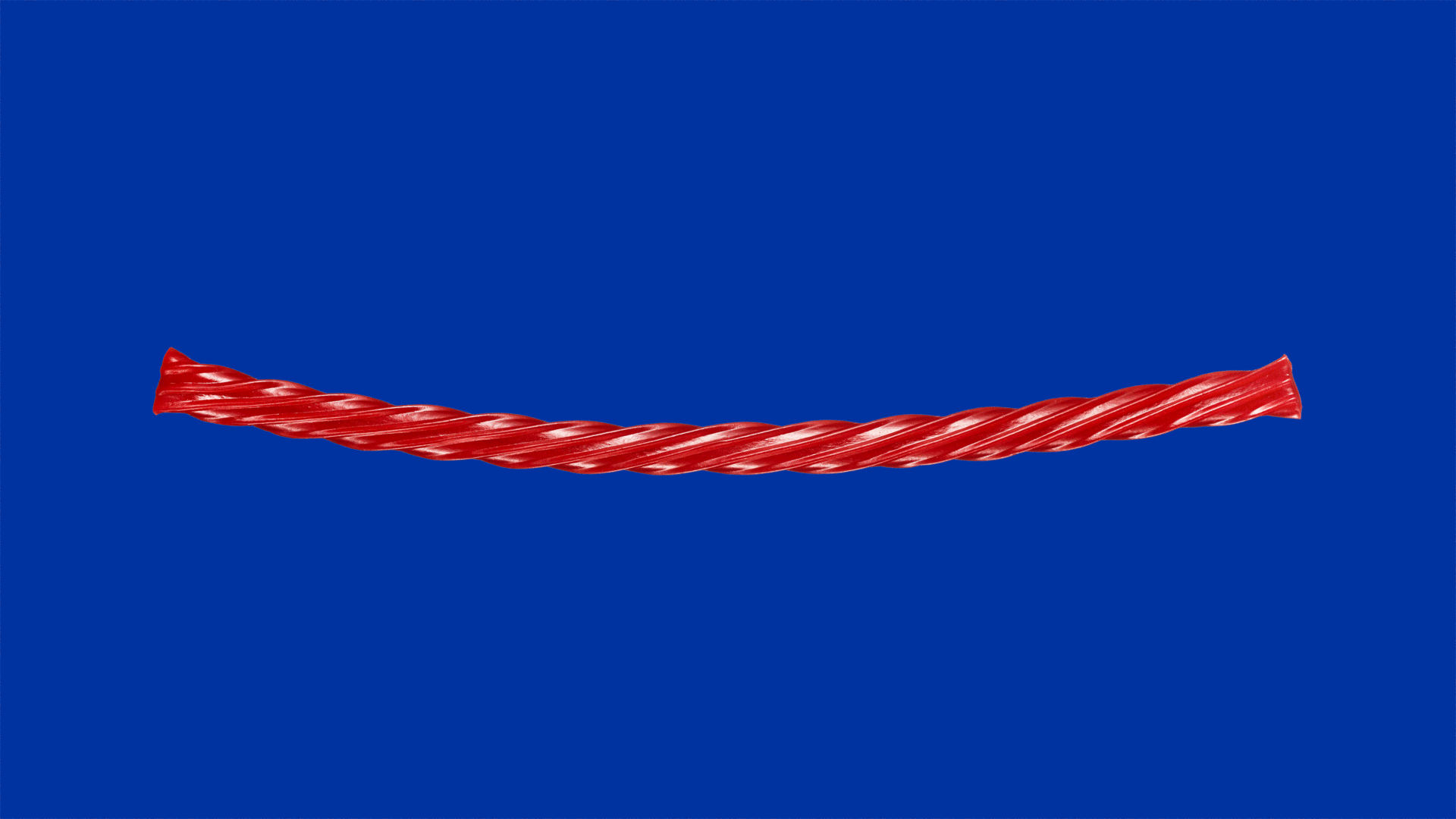 Our
Chew on It
campaign shows how chewing Twizzlers helps you focus and think through any questions that come your way—literal food for thought.
And there are some questions that deserve to be chewed on more than others: "What is the meaning of life?", "How did we end up here?", "What is the missing link?"—but there's one question more enigmatic than all: "Are Twizzlers still Twizzlers without their twists?"
So we created the world's most existential candy,
Izzlers?,
delicious twist-free Twizzlers.
Even the name has a question mark in it.
Unfortunately we had to cancel our launch activation due to COVID-19, but Reddit had some theories.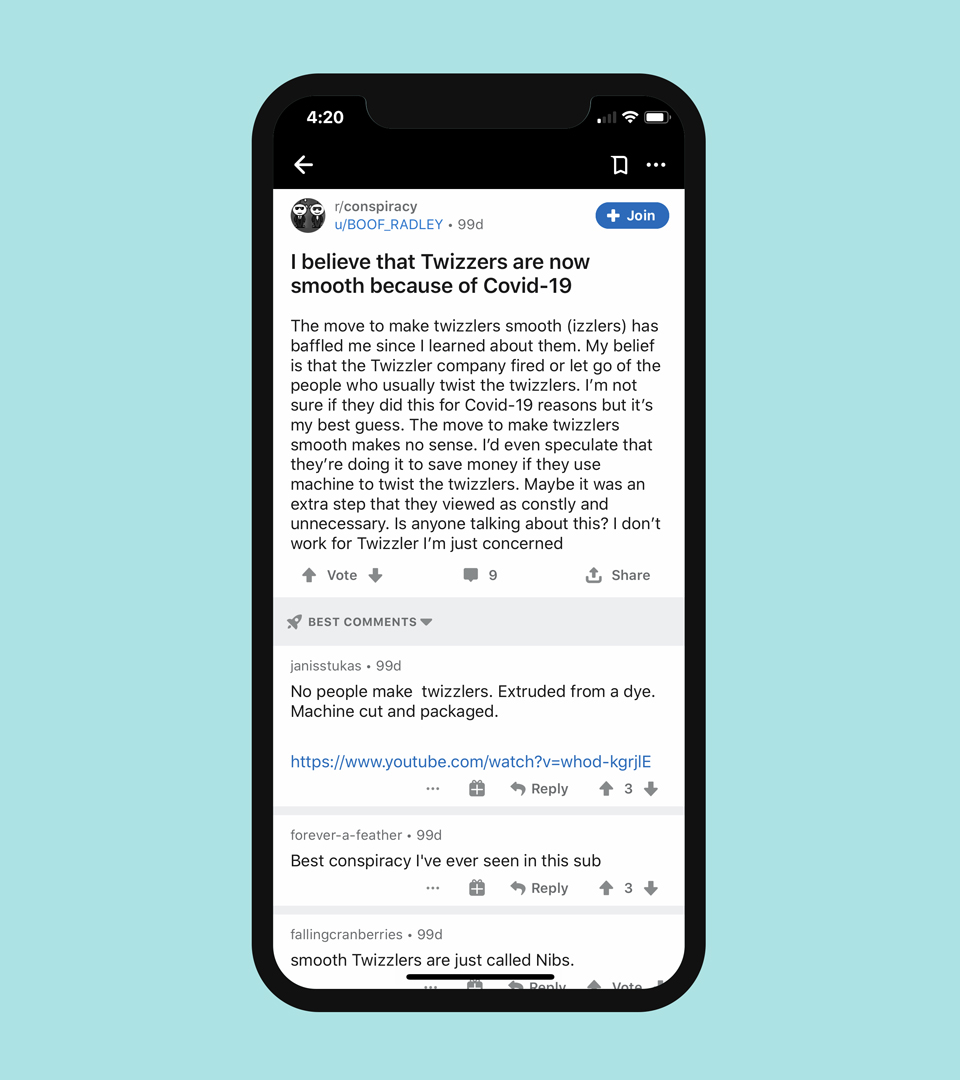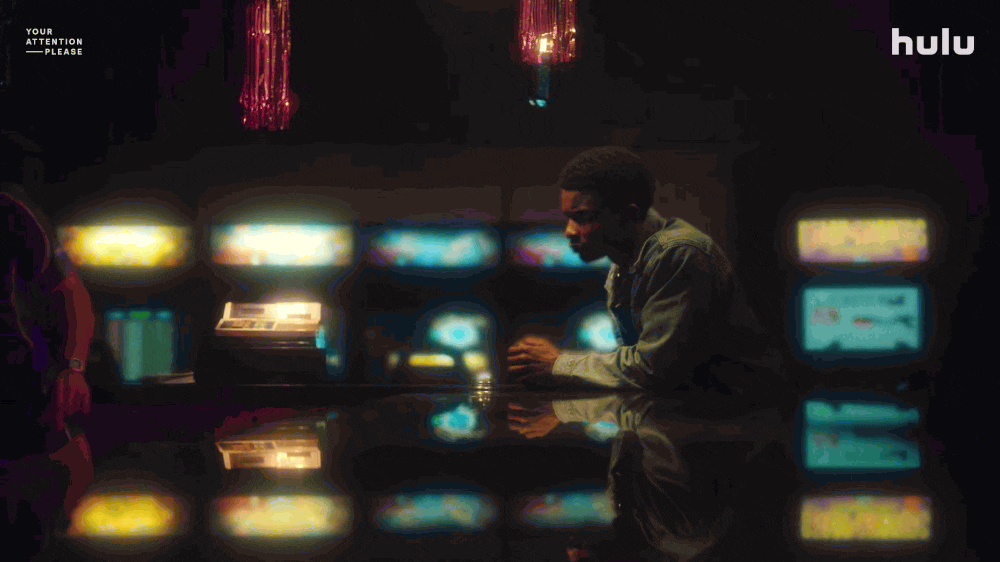 They even made a cameo appearance on Hulu's
Your Attention Please
S02E04.
My role was Associate Creative Director and Design Director.
Initial team
CCO
Neil Heymann
GCD
Brandon Pierce
Sr. CW
Dan Litzow
AD
Castro Desroches
CW
Evan Barkoff
CW
Caroline Ekrem
Lauch team
Sr. CW
Dan Litzow
ECD
Ray Del Salvio
CD
Ryan Raab
Bonus Trivia: My nine year old son came up with the name.